Facebook outage irks Bhutanese netizens
October 6th, 2021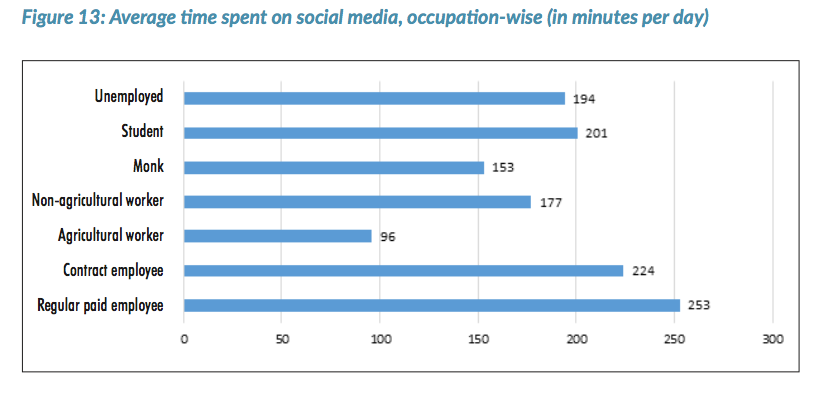 When multiple social media platforms owned by Facebook, including Facebook itself, Instagram, and WhatsApp went down at around 9.30 pm on Monday, many Bhutanese immediately took to the telecom companies to lodge complaints.
However, this time it was not at all an issue with the local telecom services, but one with the entire Facebook and its family of apps, which became inaccessible for almost six hours, taking out a collective vital communications platform used by billions across the globe.
TashiCell, one of the two telecom coperators in the country, received over 500 calls criticizing the service. On other days, the company receives some 50 to 100 calls to their hotline number.
Phub Dorji, the general manager with the management information system department, said that following the outage, they received around 40 simultaneous calls. Sensing the issue was at the international level, TashiCell sent a bulk SMS message informing its subscribers about the outage.
Bhutan Telecom could not be contacted for details.
Social media scenario in Bhutan
According to a survey conducted by the Bhutan Media Foundation, about 90 percent of Bhutanese were active members of at least one social media platform. Facebook, according to the survey, is the most popular social media platform in Bhutan, with 77 percent of respondents being active members.
Othe popular platforms include Wechat at 72 percent, Youtube at 58.4 percent, Telegram at 39.6 percent, WhatApp at 38.9 percent, Instagram at 33.2 percent, and gaming apps at 29.7 percent. TikTok, one of the newest social media platforms, was also found to be rapidly gaining popularity with 20.6 percent of respondents being members.
The survey found that penetration of social media is very high among Bhutanese. On average, Bhutanese spend 163 minutes (about three hours) every day on social media sites, which is slightly higher than the global average of 145 minutes.
Generation Z (age 13-29 years), millenials (age 30-44 years), those with university- level qualifications, and employed individuals were found to be the most intensive users of social media, with each category spending four or more hours on social media sites per day. Baby boomer (age 60+ years), agricultural labourers, disabled persons and illiterate persons were among the least intensive users.
A corporate employee in Thimphu, Tashi Penjore, said that he was addicted to using social media apps such as Facebook and Instagram every other minute. "If I'm not scrolling on my phone, I'm either sleeping or driving. Without any particular reason, I find myself opening Facebook and scrolling through my newsfeed."
The 30-year old said that over the years, he has tried weaning himself off from using Facebook and other social media sites. "But it was easier said than done. I couldn't even last two straight days and I was back to scrolling and commenting on posts."
A nurse at nation referral hospital, Kinley, said that the outage on Monday pushed her to become productive at home." Usually at this hour I'am engrossed in using the internet, but because non of the apps were working, I was pushed to do the chores, which I normally procrastinate on."
She added: "when the internet doesn't work, I feel restless. Even during the day I'm either attending patients or I'm on my phone. I agree I'm missing a lot in this process, but then this is how things have turned out now."
According to the BMF survey, 73.6 percent of people check their social media accounts as the last thing they do before they sleep. Another 43.6 percent reported that it it the first thing they do after waking up.
By Yonten Tshedup
Source: Kuensel (Published on 6 October 2021)