Panel Discussion on Freedoms and Responsibilities
November 5th, 2014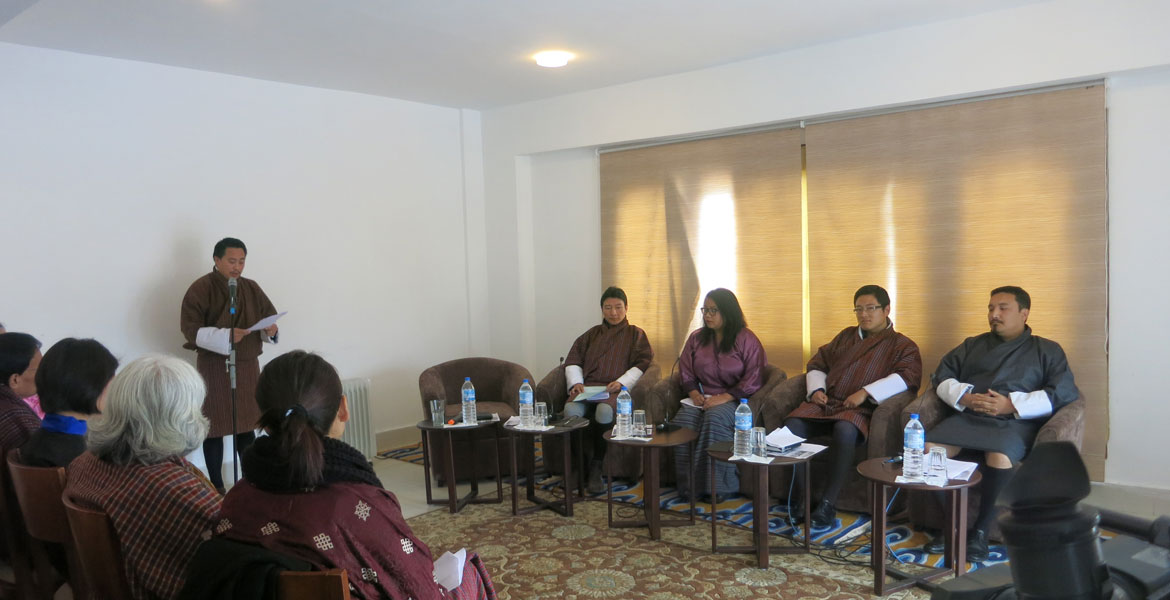 The objective of the panel discussion was to brainstorm on the following topics:
Legal Foundations of Freedom (Speech, Opinion and Expression; Information and Media (Press, Radio, TV and other forms of) in Bhutan
How does a common man understand the Fundamental Rights?
What are the forces influencing media and its approach to covering Fundamental Rights
How can media play a role in promoting understanding and contribute to exercising the Fundamental Rights?
Thirty-nine people participated in the programme and the resource speakers comprised Hon'ble Kinga Tshering, Member of Parliament; Hon'ble Sangay Khandu, National Council; Mr Tenzing Lamsang, Editor, The Bhutanese; Ms Tara Limbu, Board Member, JAB. The discussion was moderated by Dawa Penjor, ED, BMF.