Revival of the Bhutanese Private Sector
November 22nd, 2022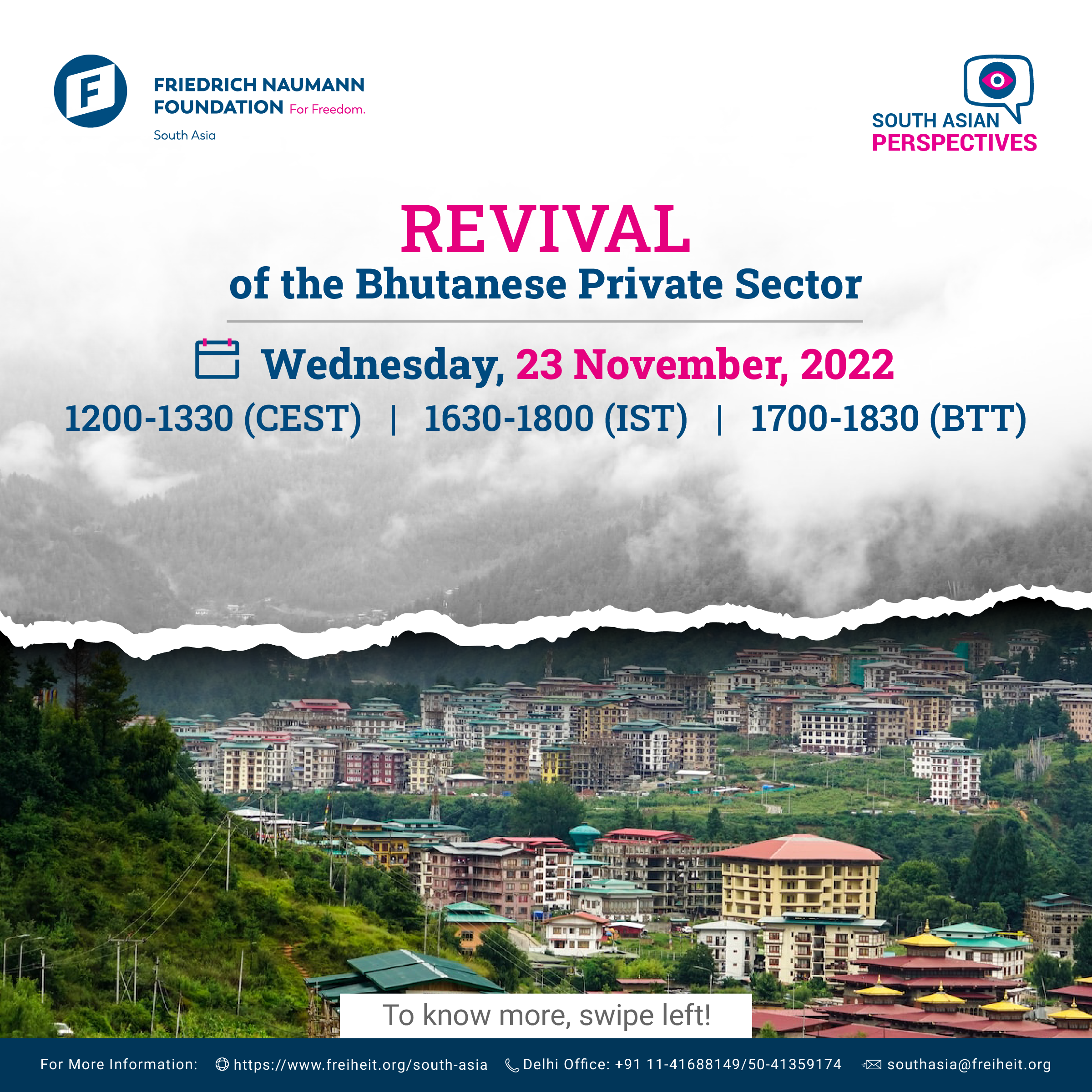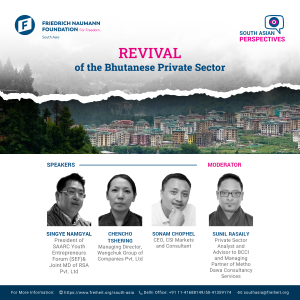 Given abundant natural resources and the growing number of educated youths joining the labour market, are the conditions right for fast-tracking private sector development in order to fulfil its potential to contribute to GNH through creation of more opportunities and a higher standard of living.
Though a robust recovery and positive growth are expected from 2023 for the Bhutanese economy, the panel will discuss realities that could be opportunities or threats for the private sector. They will also discuss innovations needed to strengthen the sector in order to strive at sustainable socio-economic growth in the mid- and long-term. The panel will consist of industry leaders and analysts from the private sector in Bhutan.
If you are interested, please register here to join the webinar on 23 November 2022 from 5 – 6:30 pm.