Selected Candidate for the post of Manager
July 24th, 2023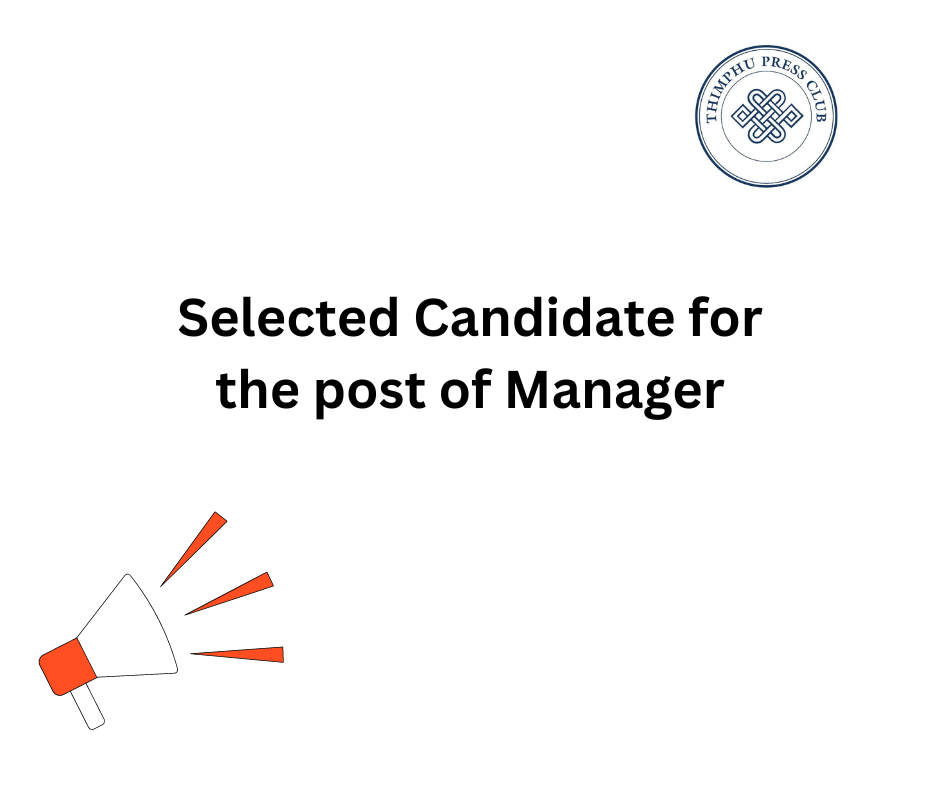 Thimphu Press Club is pleased to announce the selected candidate for the post of Manager interviewed on 20 July 2023.

The selected candidate should report to BMF office in Changzamtog on 1 August 2023 at 9 am.
Note* – No one has been selected for the post of Baker/Barista, and F&B Associate.